About Us
Expanding equitable health care and healthy living in Cook County
Closing Care Gaps
The North Shore Health Care Foundation works to address health care gaps and needs in Cook County. We believe in the possibilities of people, organizations, businesses, and governments working together to cre­ate healthy communities for all in Cook County.
We believe health is not just the absence of illness, but that a healthy community is reflected in the health of individuals which is embodied in prevention and education regarding health; a com­munity that maintains health through its systems of food, housing, employment, clean water, clean air, healthy exercise and social norms; and access to quality, affordable health care for all.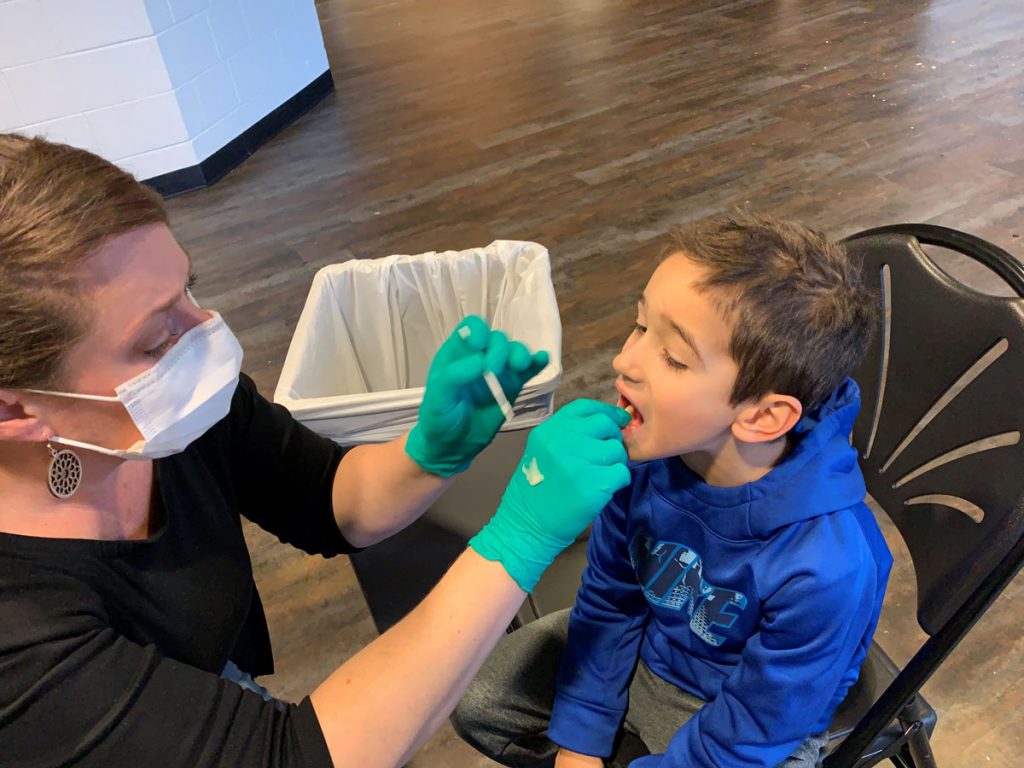 Our primary contributions for creating a healthy Cook County lie in our ability to provide and leverage funding, provide educational opportunities including convening community partners to address critical health issues fac­ing the community, and by advocating with others to help us achieve a healthy community. Where gaps exist, the Foundation also develops and incubates programs to address critical needs.
Board of Directors & Staff
Our Board of Directors is dedicated to making positive change and being a bright light for local health care providers, emergency services, and community groups implementing equitable health-focused programming. Directors serve three-year terms and are appointed through an application process. The Foundation also has opportunities to serve on committees, in the office or for special events. If you might be interested in joining our team, contact our Executive Director for more information.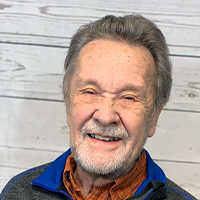 Mr. Lilja's career has been in Community Mental Health. He worked as a Clinical Social Worker at the Human Development Center in Grand Marais for five years before retiring in 2011. Prior to that he worked in other Mental Health treatment agencies in St. Paul and Austin, MN.
Once a month he hosts Tuesday Classics on WTIP North Shore Community Radio and volunteers with Workers on Wheels, a bicycle loaning program for international workers in Cook County. He has served on the Cook County Public Health & Human Services Advisory Committee since 2009, including several years as Chair. The North Shore Health Care Foundation is a major focus and commitment for him at this point in his life.
Jerry is grateful to be a husband, father and grandfather and his favorite pastimes include woodworking, X/C skiing, and canoeing on our beautiful lakes. He also enjoys singing with the Borealis Chorale and is proud to call Cook County, Minnesota home.
View Bio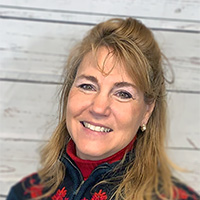 Ms. Andress believes that collaborative thought done in the spirit of community is the key to being effective and building the necessary trust to maintain relational sustainability. This is a valuable understanding Andress has learned on her journey as a leadership advisor, working with a variety of business and non-profit organizations. Her book Kai-Zen: Breathing Life into Leadership communicates how these principles breathe life, not only into leadership, but also inspire people to work together for the well-being of all.
After moving to the Lutsen area of Cook County from Denver, Inger sensed a calling to understand how to come alongside this community and encourage collaboration. For Andress, it has been a joy to participate in local events, consult businesses and meet with a variety of leaders, listening to the heartbeat of what makes Cook County tick.
"These are exciting times, and I am glad that NSHCF has been a part of leading the way in exemplifying how to serve the community of Cook County."
View Bio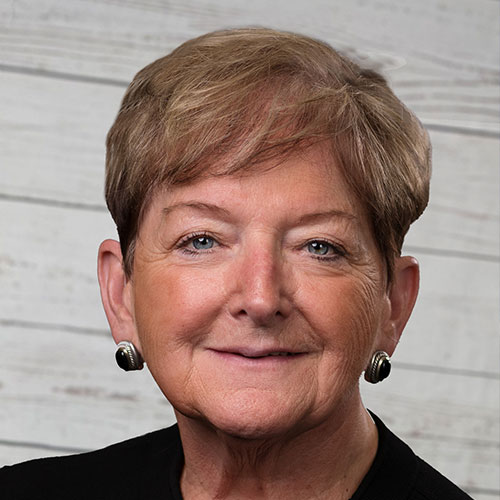 Pat worked in telecommunications sales management prior to moving to Cook County. Volunteering comes naturally and Pat derives great satisfaction in being of service to others. Here in Grand Marais she serves as an independent contractor for the Cook County Grand Marias EDA and the Northland Foundation stimulating economic development by helping businesses start and then grow. She also sits on the Northwoods Food Project Board and is one of the principals behind the annual Empty Bowls fundraiser for hunger. In 2019, her team raised over $30,000 to support food distribution throughout the county.
Pat along with her husband Stan and cat, Itchy Brother, live on Deeryard Lake where they enjoy the outdoors and walleye fishing on their pontoon. They have two grandchildren, Ashton, 12, and Helena, 8. She makes a mean red sauce!
View Bio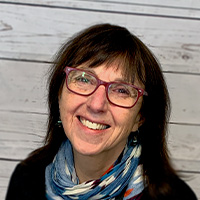 John Twiest John is a fourth generation Cook County resident. Other than six years serving in the United States Navy, he grew up, graduated from, served, and returned to Cook County where he met his amazing wife Kelly and raised two incredible boys. During his time in the Navy, John learned the true meaning of selfless dedication. He brings that same dedication to the community in which he lives.
Over the last 15 years, John has served in a variety of roles with Arrowhead Electric Co-Operative Inc., and in July 2019 became the electric and broadband company's Chief Executive Officer/General Manager. Being part of the Arrowhead Cooperative and having the opportunity to serve its members has been extremely rewarding for John. John has also been part of the dedicated team of individuals who have made the Lutsen 99er (the 99- mile Ultra Mountain Bike Race which attracts more than 1,000 participants each year), the huge success that it is over the last 10 years. John loves the outdoors and is an avid mountain biker, golfer, hunter and angler.
"I am thankful to have the opportunity to serve on the NSHCF Board and part of an amazing team that cares so deeply for this community."
View Bio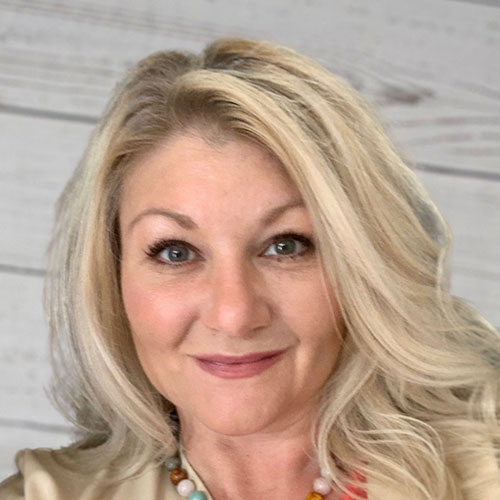 Our Executive Director, Valerie, is an energetic, visionary leader with an innate ability to make things happen, bring ideas to life and bring people together. A former Director of the Office of Emergency Management & Public Information for Cook County, she served as the Emergency Manager and Communication Director for the Sheriff's Office and county government. Valerie also chaired the Pigeon River International Emergency Management Committee which brings together all emergency services agencies including Law Enforcement, Fire, EMS, Homeland Security & Emergency Management, Public Health and Customs/Border services between Cook County, Minnesota and Thunder Bay, Ontario, and helped execute the first-ever MN/ON international cross-border emergency services mutual assistance agreement, recently signed in 2019.
Prior to coming back to her home state, she served with the City of Thunder Bay as the Supervisor of Corporate Communications and PIO for the Emergency Operations Control Group and a member of the City Manager's leadership team for more than a decade helping to develop and implement many capital projects and community development programs for the city of 120,000. In 2003, after immigrating to Canada from Minneapolis, she co-founded and operated a private public relations and marketing firm. She is an honor graduate of the University of Minnesota Duluth and La Universidad de Guadalajara Mexico, and holds a double BA in Communications & Public Relations and Spanish.
View Bio
Kay GrindlandDirector
Care Partners of Cook County
513 W 5 th Ave, Suite 106
Grand Marais, MN 55604
218-387-3788
Mike Keyport
Cook County Emergency Management
411 W 2 nd St
Grand Marais, MN 55604
218-387-3059
Karen Blackburn
Executive Director – Cook County Higher Education
300 W 3rd St
Grand Marais, MN 55604
218-387-3411
Values In All We Do
We believe in the possibilities of people, organizations, businesses and governments working together to create a healthy community for all in Cook County. Our values represent what we believe in, what we stand for and how we approach everything we do at the North Shore Health Care Foundation. They provide a guideline for making decisions at all levels of our organization and include:
Responsible stewardship
Collaboration and partnerships
Efficient and effective governance
Compassion
Inherent dignity
Inclusion
Integrity
Being nimble
A Little Goes a Long Way
By giving to the Foundation, you can support a variety of valuable programs and services dedicated to health care, emergency services, education and healthy living in a single donation. Be a partner in your own health system.
Have an initiative that helps work towards our vision of a healthy community for all in Cook County? You could be eligible for a NSHCF grant.