Connect to Community Resources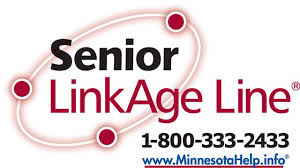 Service Directories

Cook County Services Directory
Aging Services Directory for Cook County
Community Partners
Care Partners of Cook County
Care Partners of Cook County provides vital support and services to help clients and their families address the transitions of aging, serious illness and end of life with safety, dignity, and confidence.
Sawtooth Mountain Clinic
Sawtooth Mountain Clinic's mission is to offer high-quality health care to everyone who walks through its doors, regardless of ability to pay. With an experienced and caring staff, three locations, and a wide range of available services, SMC is well equipped to meet the diverse needs of our community and our visitors.
Sawtooth Mountain Clinic serves Cook County with its main campus in Grand Marais and satellite clinic in Tofte. SMC also provides regular physician services on the Grand Portage Reservation through a partnership with Grand Portage Health Services.
North Shore Health Hospital & Care Center
North Shore Health is a rural health care facility located on the beautiful north shore of Lake Superior in Grand Marais, Minnesota. The organization, which is part of the Cook County Hospital District, includes:
16 bed critical access hospital
37 bed skilled nursing facility
Home Health agency
Ambulance service
A variety of diagnostic and therapeutic services
As the only hospital and care center in Cook County, we have a large and diverse service area. Our customers include not only year round and seasonal residents; we also serve the many people who visit Cook County and the BWCA recreation area.
If You Want to Learn, We Can Make it Happen! This is the heart of CCHE – providing local access and support for college education, training and lifelong learning while living on the North Shore of Lake Superior. Start Your Health Care Career Here! The lower level at Cook County Higher Education is comprised almost entirely of a large classroom supporting health care education. The "Mark Abrahamson" room houses three hospital beds, CPR dummies, a hand-washing center, and other equipment necessary for teaching the most popular medical courses. We offer on site instruction in a variety of courses including Nursing Assistant and Home Health Aid, Trained Medication Administration, CPR, First Aid, and mentoring for taking the Nursing Assistant Test Out Exam.

Cook County Public Health & Human Services
Supporting the health, safety, and well-being of our community.
Key Services:
Chemical Dependency
Help with treatment options and sources of funding.
Childcare
Licensing for family child care providers, and assistance with child care costs
Child Support
Financial child support administration and establishing paternity
Financial Services
Food support, work programs, and cash assistance for the residents of Cook County
Health Care
Eligibility expertise to help you get access to healthcare programs
Social Services
Services for those experiencing difficulty with family issues, developmental disabilities, mental health, or care related to aging Services are provided in partnership with the Cook County Wilderness Outpatient Treatment Program.
Public Health
is also a division of the Cook County Public Health and Human Services Dept
Cook County Emergency Management
Emergency Management protects communities by coordinating and integrating all activities necessary to build, sustain, and improve the capability to mitigate against, prepare for, respond to, and recover from threatened or actual natural disasters, acts of terrorism, or other man-made disasters and public safety issues.
Schroeder Volunteer Fire Department
Tofte Volunteer Fire Department & EMS
Lutsen Volunteer Fire Department & EMS
Grand Marais Volunteer Fire Department & First Responders
Maple Hill Volunteer Fire Department
Gunflint Trail Volunteer Fire Department & EMS
Colville Volunteer Fire Department
Hovland Volunteer Fire Department
Grand Portage Volunteer Fire Department & EMS
Cook County YMCA
The Y is a leading nonprofit committed to strengthening community by connecting all people to their potential, purpose, and each other. Working together, we focus on empowering young people, improving health and wellbeing, and inspiring action in and across our community.

The Hub – Cook County Senior Center
The Center is our community's meeting place! We offer a variety of programs & services for active adults and are welcoming to all ages.