Donate to NSHCF
We rely on your support to carry out our mission
A Little Goes a Long Way
As an independent nonprofit 501(c)(3) we rely on your support to carry out our mission. There are many ways to donate, including annual memberships, one-time or recurring gifts, memorials, legacy giving or trusts, special events, business sponsorships, payroll deductions or by directing a portion of online purchases through AmazonSmile to the North Shore Health Care Foundation.
---
Legacy Giving
There are many ways to help ensure the North Shore Health Care Foundation (NSHCF) can work to expand equitable health care and healthy living in this special place we all love. A planned gift is a lasting investment to champion solutions well into the future. We invite you to leave a legacy for tomorrow by considering one of the planned giving opportunities we offer.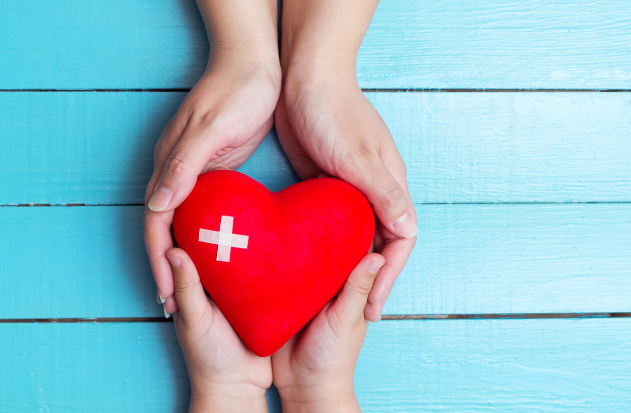 Values In All We Do
We believe in the possibilities of people, organizations, businesses and governments working together to create a healthy community for all in Cook County. Our values represent what we believe in, what we stand for and how we approach everything we do at the North Shore Health Care Foundation. They provide a guideline for making decisions at all levels of our organization and include:
Responsible stewardship
Collaboration and partnerships
Efficient and effective governance
Compassion
Inherent dignity
Inclusion
Integrity
Being nimble
A Little Goes a Long Way
By giving to the Foundation, you can support a variety of valuable programs and services dedicated to health care, emergency services, education and healthy living in a single donation. Be a partner in your own health system.
Have an initiative that helps work towards our vision of a healthy community for all in Cook County? You could be eligible for a NSHCF grant.
Diversity, Equity and Inclusion Statement
The North Shore Health Care Foundation (NSHCF) strives to act inclusively in all that it does. The NSHCF recognizes the diversity of human differences, and values the inherent worth of all people. NSHCF does its work with compassion and inclusivity by creating healthy communities with partners and in the conduct of its business internally. The NSHCF recognizes that health and well-being are directly connected to honoring the truth and wholeness of each person. Toward that end it strives to respect and support diverse identities in the communities it serves. The NSHCF endeavors to be nimble and open to teachings from those communities so that it can serve as an ally and partner in creating greater equity and inclusion for all in Cook County. The NSHCF ask all partners and grantees to honor these values in our work together.