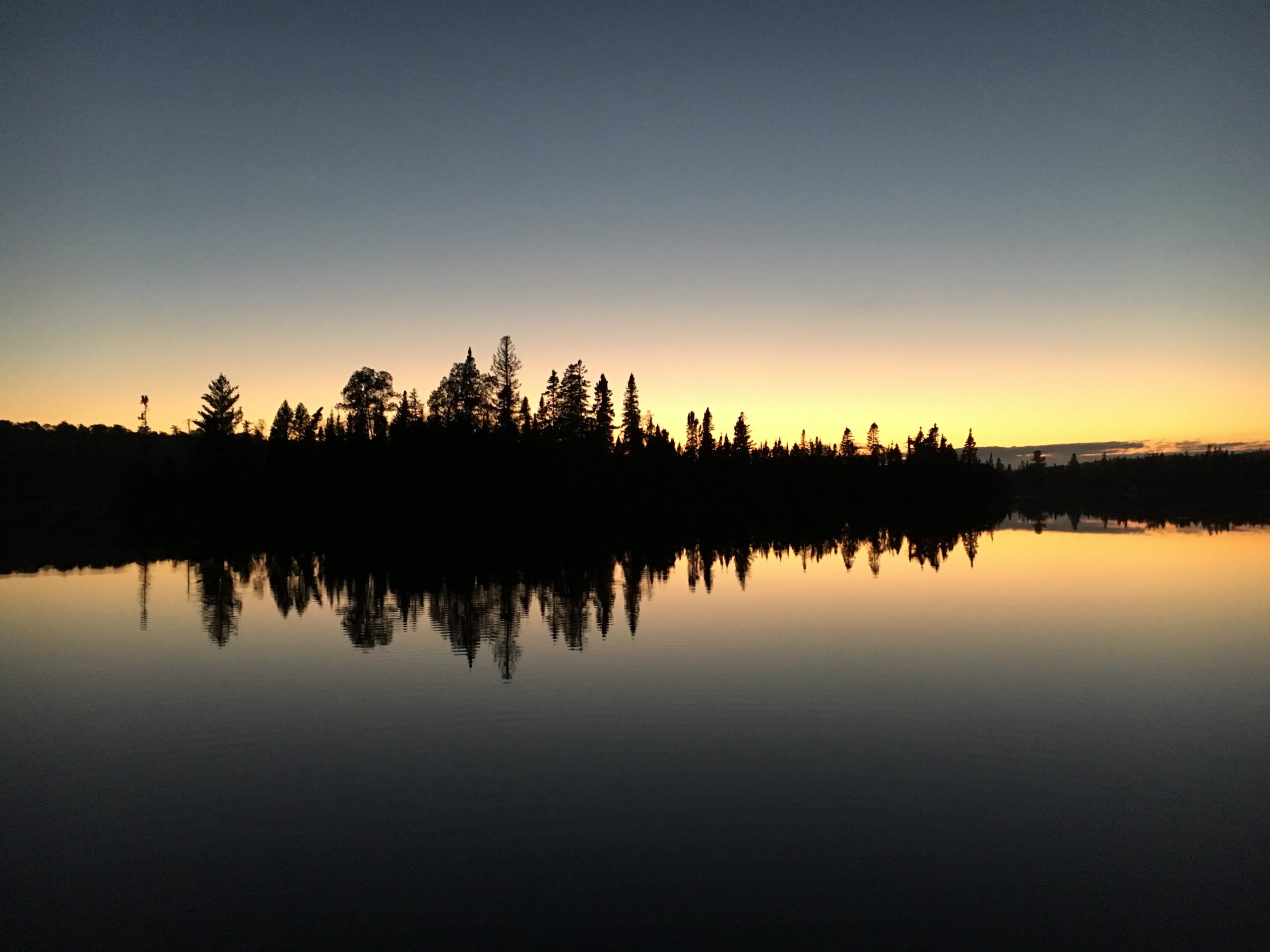 Grants
Funding solutions to expand equitable health care and healthy living
From 1995-2021, the North Shore Health Care Foundation (NSHCF) has awarded over $1,100,000 in grants. The NSHCF accepts grant applications twice per year through a Request for Proposals process.
Apply for funding
NSHCF currently awards grants for health, medical training and equipment for projects at the Sawtooth Mountain Clinic, North Shore Hospital, Cook County Public Health & Human Services, Higher Education, Fire Departments and EMS, the Oral Health Task Force and Care Partners (serving people needing palliative care as well as the elderly), and other initiatives that further the vision of "A healthy community for all in Cook County".
The Foundation has identified three major priority areas to address critical needs in Cook County:
Support for elders in the community,
Mental health and substance misuse needs in children, and
Travel and lodging challenges for out-of-area health care needs.
Priority may be given to projects that address these needs.
Submission deadlines are May 1 and October 1.
Get Started
Questions regarding grant applications and complete applications may be directed to:
Valerie Marasco Eliasen, Executive Director
North Shore Health Care Foundation
218-387-9076
NSHCF@boreal.org
Our Process
After each deadline, applications are reviewed by the Funds Distribution Committee. If applications are not complete or do not provide enough information, the applicant may be asked to provide additional information. The Funds Distribution Committee makes a recommendation to the Board and successful applicants will be notified and receive funding by July and December each year. The NSHCF primarily funds organizations, initiatives, programs for Cook County, MN, but will still consider funding events outside of Cook County.
Successful grantees must provide a report of how the funds were used to meet the intended goals within six months of the project completion. Images of the funded program may be requested and are preferred.
The following programs have received NSHCF grant awards in the last three years:

2022 recipients – $64,300
$6,000 – PPHS – Mental Health First Aid Training for 30 individuals, 15 who work directly with youth for youth mental health first aid
$1,300 – Sawtooth Mountain Clinic – Early Childhood Connections – Parenting/Caregiver Book Clubs
$11,300 – Grand Portage Band of Lake Superior: Elderly Services Program
$6,000 – North Point Youth Center – Youth activities, food security and hygiene program
$5,000 – The Hub (Cook County Council on Aging) – Food Program Support
$1,000 – North Shore Collaborative – Learning Opportunities Through Stories Program
$3,700 – MN Children's Press – A Children's Ojibwe Alphabet Book: Youth and Elders Co-create a Primer on Language and Culture.
$10,000 – Care Partners of Cook County – Senior services and palliative care programs
$10,000 – Cook County Higher Education – Healthcare education delivery
$10,000 – Care Partners of Cook County – Seniors services and palliative care
$10,000 – Tofte Fire Rescue – Lucas 3.1 Automatic CPR Machine improving survival rates and covering a gap in the west-end of the County
2021 recipients – $49,887 total
$6,000 – Cook County Fire Chiefs' Association – Creation of Fire Training Facility
$4,000 – Cook County Search & Rescue – Advanced Search and Response Training
$10,000 – Cook County Higher Education – Healthcare education and healthy living courses
$10,000 – Public Health & Human Services – Collaborative Transportation Solutions for Elders (returned due to lack of additional funding and rerouted to launch the Medical Assistant Certification and Training Program at the Sawtooth Mountain Clinic creating six new health care positions)
$1,127 – The Hub – Medical Equipment Loan Program
$1,000 – Learning Opportunities Through Stories (LOTS) Program – early child education and healthy bonding program
$900 – Great Expectations School – Anti-Bias Education Training for all educators and paraprofessionals
$4,360 – Northern Lights Health Care PLLC/MN Children's Press: Baby's Birth Journey Health Care Coloring & Activity Book.
$2,500 – North Shore Minnesota Home School Group: Group Outings Program
2020 recipients – $58,100 total
$10,000 – Care Partners of Cook County – Operation of programs, services and new initiatives
$20,000 – COVID-19 Medical Response Fund for health providers and emergency response units to have what they needed for local response and vaccination efforts
$1,000 – Learning Opportunities Through Stories (LOTS) Early childhood education which contributes to mental and emotional health and family bonds
$5,000 – Great Lunch Program at Great Expectations School to ensure all children have access to healthy food at school regardless of ability to pay, and eliminate singling out children on Free or Reduced Lunch program
$3,000 – Snacks & Packs for Kids ensures children get food on weekends, holidays and summer break. NSHCF helped feed 63 children from Tofte to Grand Portage, throughout the summer
$2,000 – Cook Co. Emergency Chaplaincy Program provides emotional support to First Responders, Law Enforcement, 911 Dispatchers, as well as victims and families on-scene during incidents
$5,000 – Great Lunch Program Phase 2 to help address additional enrollment and expand the school food program to include breakfast, five days a week
$7,100 – New Growing Families Program through CC PHHS supports one another through childbearing and early parenting during the pandemic and beyond
$5,000 – Trauma Exposure Training and Peer Support Counselling Training for all staff in Public Health & Human Services
Values In All We Do
We believe in the possibilities of people, organizations, businesses and governments working together to create a healthy community for all in Cook County. Our values represent what we believe in, what we stand for and how we approach everything we do at the North Shore Health Care Foundation. They provide a guideline for making decisions at all levels of our organization and include:
Responsible stewardship
Collaboration and partnerships
Efficient and effective governance
Compassion
Inherent dignity
Inclusion
Integrity
Being nimble
A Little Goes a Long Way
By giving to the Foundation, you can support a variety of valuable programs and services dedicated to health care, emergency services, education and healthy living in a single donation. Be a partner in your own health system.
Have an initiative that helps work towards our vision of a healthy community for all in Cook County? You could be eligible for a NSHCF grant.
Diversity, Equity and Inclusion Statement
The North Shore Health Care Foundation (NSHCF) strives to act inclusively in all that it does. The NSHCF recognizes the diversity of human differences, and values the inherent worth of all people. NSHCF does its work with compassion and inclusivity by creating healthy communities with partners and in the conduct of its business internally. The NSHCF recognizes that health and well-being are directly connected to honoring the truth and wholeness of each person. Toward that end it strives to respect and support diverse identities in the communities it serves. The NSHCF endeavors to be nimble and open to teachings from those communities so that it can serve as an ally and partner in creating greater equity and inclusion for all in Cook County. The NSHCF ask all partners and grantees to honor these values in our work together.