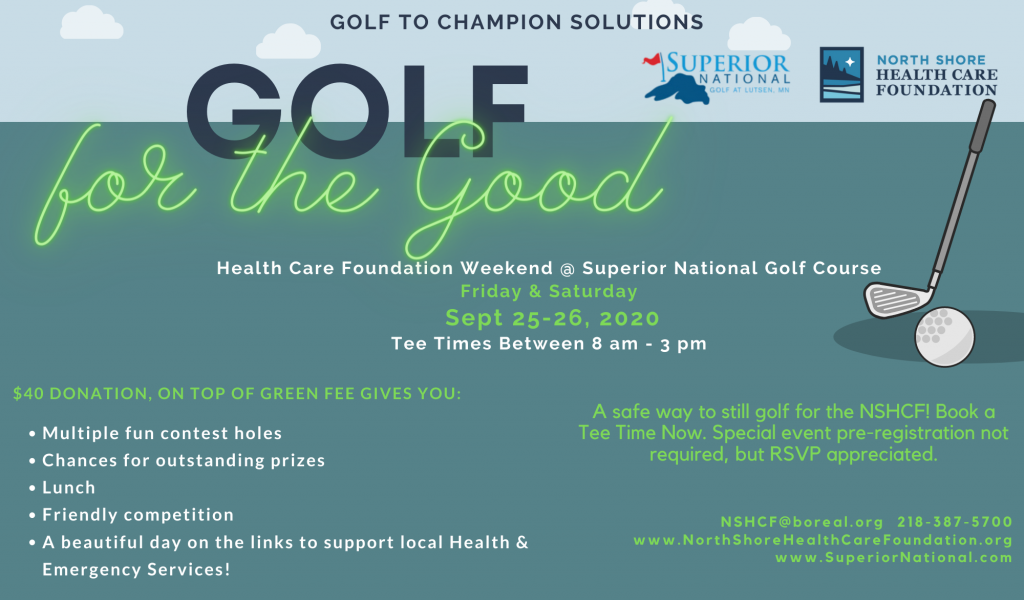 Showcase Your Business as a Sponsor or Prize Donation
Support the local health care and emergency services that are there for all who live, work and visit our beautiful community, through a fun, safe event to benefit the North Shore Health Care Foundation.
This event also offers opportunities for local businesses to be showcased at the event as a sponsor or prize donor. Event pre-registration is not required, the promo will be offered to every golfer those days and promoted through an extensive campaign to past players, Superior National's contacts and to NSHCF donors. Like the previous tournament, this event offers even more exposure for sponsors and you can feel good about an investment in your local health and emergency services, preventative programs, health advocacy and education in Cook County.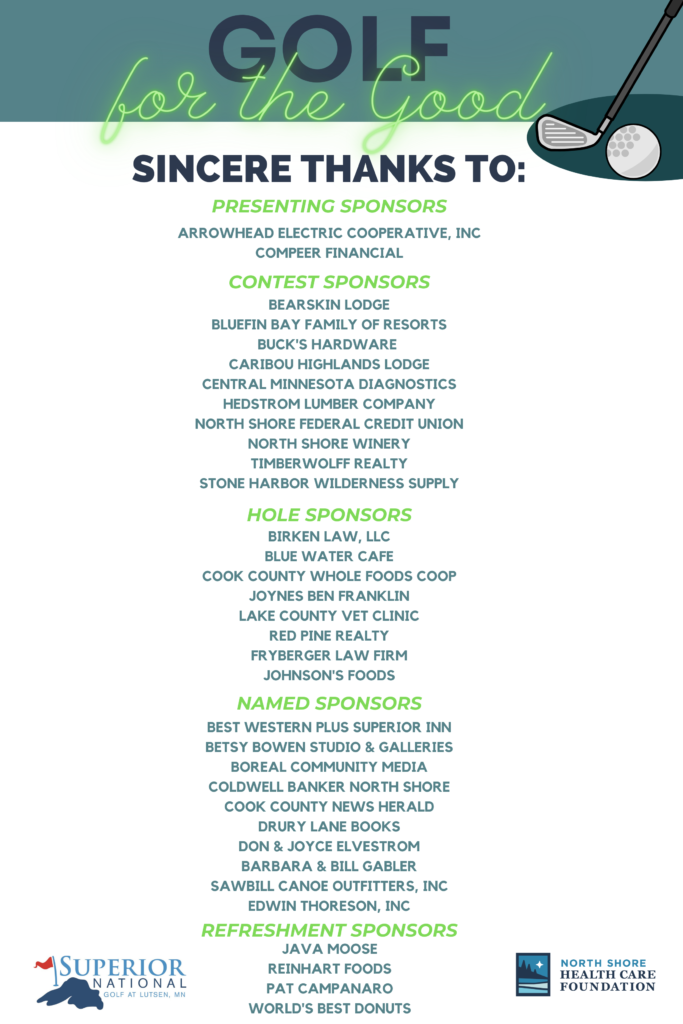 If you would like to be promoted as a sponsor or donate a prize, complete the 2020 Sponsor Request_Golf for the Good and return it to the North Shore Health Care Foundation at NSHCF@boreal.org, call us at
218-387-9076 or mail to:
North Shore Health Care
PO Box 454
Grand Marais, MN 55604
Volunteer! Join us for some fun and fresh air by volunteering a few hours of your time on either or both Friday, Sept. 25 or Saturday, Sept. 26. There are several outdoor roles for individuals to volunteer at Golf for the Good. We can use your help with set-up, welcoming golfers, refreshments, contest holes and more. To volunteer, email NSHCF@boreal.org or call Executive Director Valerie Marasco Eliasen at 218-387-5700.