Health Care Directives
Honor your choices and provide peace of mind
Advance Health Care Directives
Advance Care Planning (ACP) is a process which helps individuals and families think about, talk about, and write down choices for future health care decisions. While it's not an easy topic to consider, it is important for every adult to have an Advance Health Care Directive – a written plan for loved ones and health care providers to follow – so that your wishes are known if a time comes when you cannot speak for yourself. The Foundation provides access to and assistance with Health Care Directives through Honoring Choices Minnesota.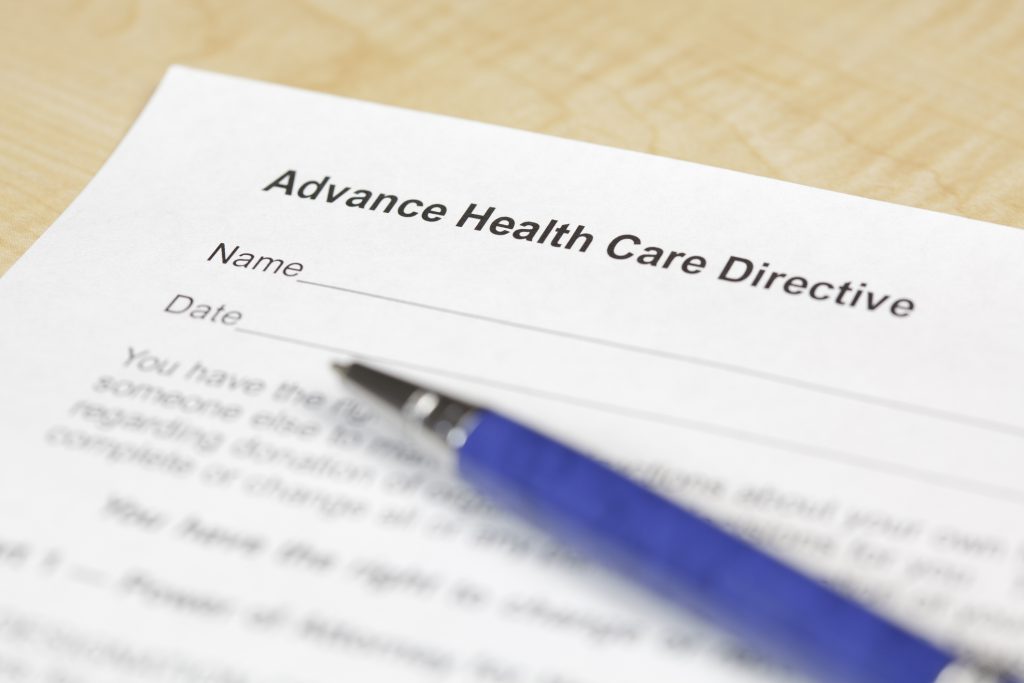 What are Health Care Directives?
A simple, straightforward document called an advance directive allows you to express your wishes if you become incapacitated and unable to communicate.
Advance directives are recognized in every state, and millions of Americans have them as part of their medical records. They're embraced by healthcare professionals, attorneys, hospice professionals and retiree organizations.
The form allows you to appoint someone else, such as a family member or close friend, to speak for you if you can't speak for yourself, or to speak for you at a time or in a circumstance you designate.
It starts with a conversation. It may not be fun, but it is vitally important—for you and your family. If you have not made these decisions ahead of time, those decisions may be left to a distraught loved one to make for you.
What does an Advance Directive Do?
Trying to make important decisions for someone else during a time of crisis is distressing. Do you know what Mom wanted? Did Dad say if he wanted to be kept on life support? Did he say which interventions he wants, and which ones he might not want?
This is why an advance directive is a gift to your loved ones if you become incapacitated.
An advance directive:
Gives loved ones peace of mind
Minimizes stress
Reduces potential conflicts among family members
How Advance Directives Help You
Today, there are so many options for people with life-threatening illness, ranging from high-tech medical treatments to palliative care (also known as comfort care).
Through an advance directive, you are able to tell doctors what you want — or don't want — while you are able to do so. Having an advance directive usually means that you will avoid:
Unnecessary pain
Unhelpful procedures
Unwanted hospitalization
How to fill out an advance directive
When it comes to filling out your advance directive, you can be as general or explicit as you want.
With an advance directive, you can:
Appoint a healthcare agent to make decisions for you. This is usually a person who knows your values and is important to you.
Specify where you want to stay during your end-of-life care, such as hospice or at home.
Ask for spiritual care
Allow any visitors, or limit them
Get Started
All an advance directive needs to be official is the signatures of two people who are not named in the document. You do not need an attorney or a notary. It should be given to your physician for inclusion in your medical record. If you ever change your mind about your advance directive, you can revise it at any time.
Values In All We Do
We believe in the possibilities of people, organizations, businesses and governments working together to create a healthy community for all in Cook County. Our values represent what we believe in, what we stand for and how we approach everything we do at the North Shore Health Care Foundation. They provide a guideline for making decisions at all levels of our organization and include:
Responsible stewardship
Collaboration and partnerships
Efficient and effective governance
Compassion
Inherent dignity
Inclusion
Integrity
Being nimble
A Little Goes a Long Way
By giving to the Foundation, you can support a variety of valuable programs and services dedicated to health care, emergency services, education and healthy living in a single donation. Be a partner in your own health system.
Have an initiative that helps work towards our vision of a healthy community for all in Cook County? You could be eligible for a NSHCF grant.