We are pleased to deliver our June 2021 North Shore Health Care Foundation (NSHCF) Navigator Newsletter. Inside this edition you'll find the latest in NSHCF news and upcoming events, including features on: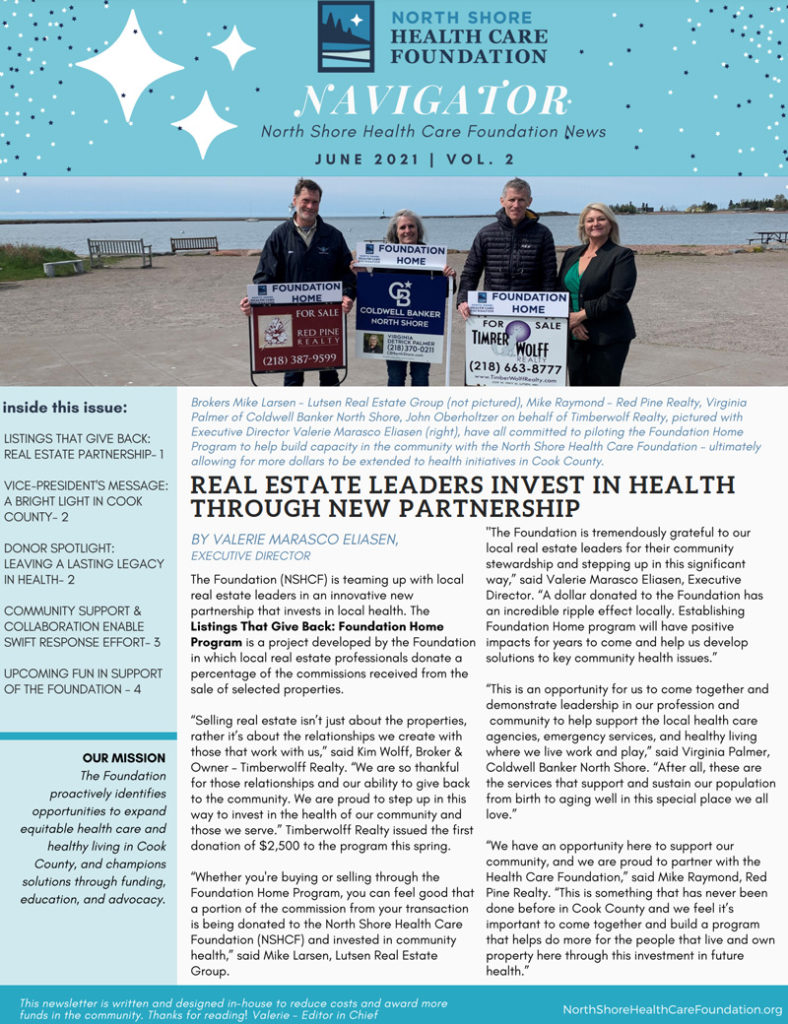 Listings That Give Back: Real Estate Partnership
Vice-President's Message: A Bright Light in Cook County
Donor Spotlight: Leaving a Lasting Legacy in Health
Community Support & Collaboration Enable Swift Response
Upcoming Fun In Support Of the Foundation
We at the Foundation, are beyond grateful for all of our donors. YOU help us make a positive difference in
Cook County MN for all those who live, work, visit and play here!